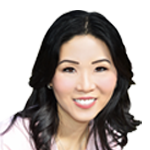 Wanna stand up to your inner critic and embrace your inner BFF?
Join the millions who have made Affirmation Pod their home for Affirmations and Positive Self-Talk.
Josie's super soothing voice delivers affirmations to get you through life's challenges, maintain peace and gratitude, and move into a whole new way of living, thinking and being.

No more belittling ourselves, no more being a slave to fear, no more steeping in negativity!
TOPICS INCLUDE
Anxiety, Safety and Grounding
Change and Moving On
Confidence and Personal Development
Eating Better
Fitness and Positive Body Image
Money Management
Morning Start
Relationships, Fertility and Parenting
Self-Care
Sleep, Evening and Relaxation
Spirituality and Compassion
Stress Management
Time Management
Workplace
Plus BONUS AFFIRMATIONS AND PLAYLISTS not available on the podcast!
And they're all available via iOS app where you can also LISTEN OFFLINE
It's a monthly membership and you can cancel anytime